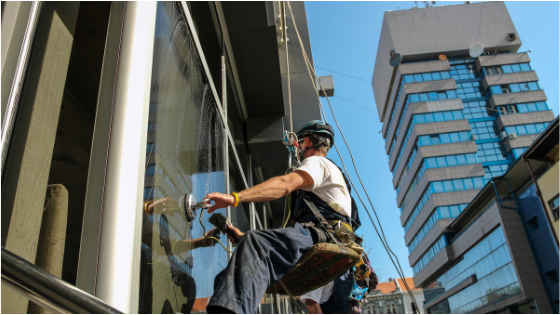 The art of engagement in a digital world
In this digital world the art of engagement and qualified lead generation has become a massive challenge, especially within the marketing of Facilities Management (FM).   
Over the last 17 years Brittain has focused on supporting clients within the FM industry. We found through our work that there are 5 ways to successfully engage with prospective FM customers for quality lead generation that results in efficient sales growth.
How do Brittain approach quality lead generation within FM?
Step 1: A bespoke FM client approach
The lack of insights and knowledge sharing with potential customers within the FM industry is apparent. Having a detailed working knowledge of the industry and sharing this with prospects in a way that creates positive engagement on a personal level has fallen by the wayside. Plus, the volume of leads required in the top of the funnel to generate profitable sales could take a whole team of sales execs masses of time, which isn't cost effective or sustainable.   
Let's be clear, sales execs need to focus on building and adding value to relationships when the prospect/customer is ready to engage. Therefore, marketing takes the responsibility for volume lead generation.
Step 2: Getting an understanding of the prospect, buying cycle & Decision-Making Unit (DMU)
The Building Services Group study indicates the majority (59%) of prospects begin their procurement process when their contract is coming to an end, or they don't feel they are getting value for money from their current provider. Insights gathered by a dedicated team of Brittain FM executives establishes details on:
buying cycles

contract end dates

competitors

issues with current providers
 Through these insights we can understand where the prospect/customer is on their buying journey, which can typically be 2 to 3 years. At this stage of the process we create bespoke plans to schedule calls at the right times throughout the journey period to become a trusted and knowledgeable contact that establishes an understanding of the DMU, current and future challenges and so on. We engage with contacts to help them understand what they need long before we offer a potential solution on behalf of our FM clients.
Once the contact is deepening their search for potential suppliers and exploring needs and solutions that is when we match them with highly suited FM suppliers to achieve 'best fit' with a view to gaining a contract of becoming a preferred supplier.
Step 3: Useful information & insights
Overall, we need to understand the prospect/customer needs to be able to provide the right solution therefore the steps for interaction are:
1. Awareness
We help the prospect through the buying process by gaining an understanding of their requirements and challenges. We focus on helping them by having highly relevant and informed industry conversations that offer insights and possible solutions. Some FM clients' like to support these initial conversations with useful free resources such as white papers, e-book's, guides and checklists that we can share on their behalf as an extension of their internal team.
 2. Consideration
Here we engage professionally on industry related conversations based on insights to explore the possible needs of the prospect/customer and consideration of alternative solutions. The relationship develops further, and trust builds.
3. Decision
Advising and nurturing the relationship further at this stage is key to helping the prospect/customer with their buying decision. We also provide them with additional information and insights that support and reinforce, such as indicative figures around possible cost savings and return on investment.
Step 4: Quality lead generation
Gathering valuable intelligence on prospects/customers to share with FM clients' and their sales teams is extremely advantageous. This could include: 
Organisational structure – head office or sites

Company procurement policies – consolidated, regional or single site decision making

How FM requirements are managed (in-house/outsourced)

Outsourced FM requirements (M&E, Cleaning, Security, Helpdesk, TFM)

Incumbent suppliers, their performance, strengths & weaknesses

How prospects procure (contract, tender, transactional)

Expenditure on hard & soft FM & get an approximate total annual contract value
Being equipped with valuable insights before the first face-to-face engagement, whilst having details on the prospects/customers needs and objectives ensures the initial sales conversation flows on from all previous interactions – this makes for high-quality meetings and relationship management, rather than an off-putting, cold, direct sales pitch.
Through professional engagement, our FM clients receive only the very best leads for their sales team to follow-up to realise a quicker time to value.
Step 5: It's an iterative process of measuring, learning & refining
The prospect/customer has complete control of the buying process but as they interact at different stages of the buyer journey we can gain a great understanding of their needs, as well as measure the estimated return on investment through insights for high-quality professional engagement, lead generation and sales conversions that result in the prospect/customer receiving excellent value.
 

A final thought…
FM suppliers must adopt a more customer-centric approach throughout the buying process for professional engagement and high-quality lead generation that converts.
Expecting sales execs to source as well as convert opportunities is not the best use of resources. Let marketing generate the leads for the sales team to convert by gradually moving through the buyer journey in a meaningful customer-centric manner that nurtures the relationship and builds trust.
It is essential that FM suppliers define their value propositions clearly and succinctly, in combination with insights and intelligence, to stand out from the crowd to provide the right solution for the prospect/customer that is based on a trusted relationship.
Let's get back to the basics of relationship management, the art of conversation and professional engagement to develop solid customer relationships that result in profitable sales and business growth.
Discover useful insights unique to your FM business to gain competitive advantage
by contacting Brittain on: 0844 880 4584 or email: info@brittain.co.uk