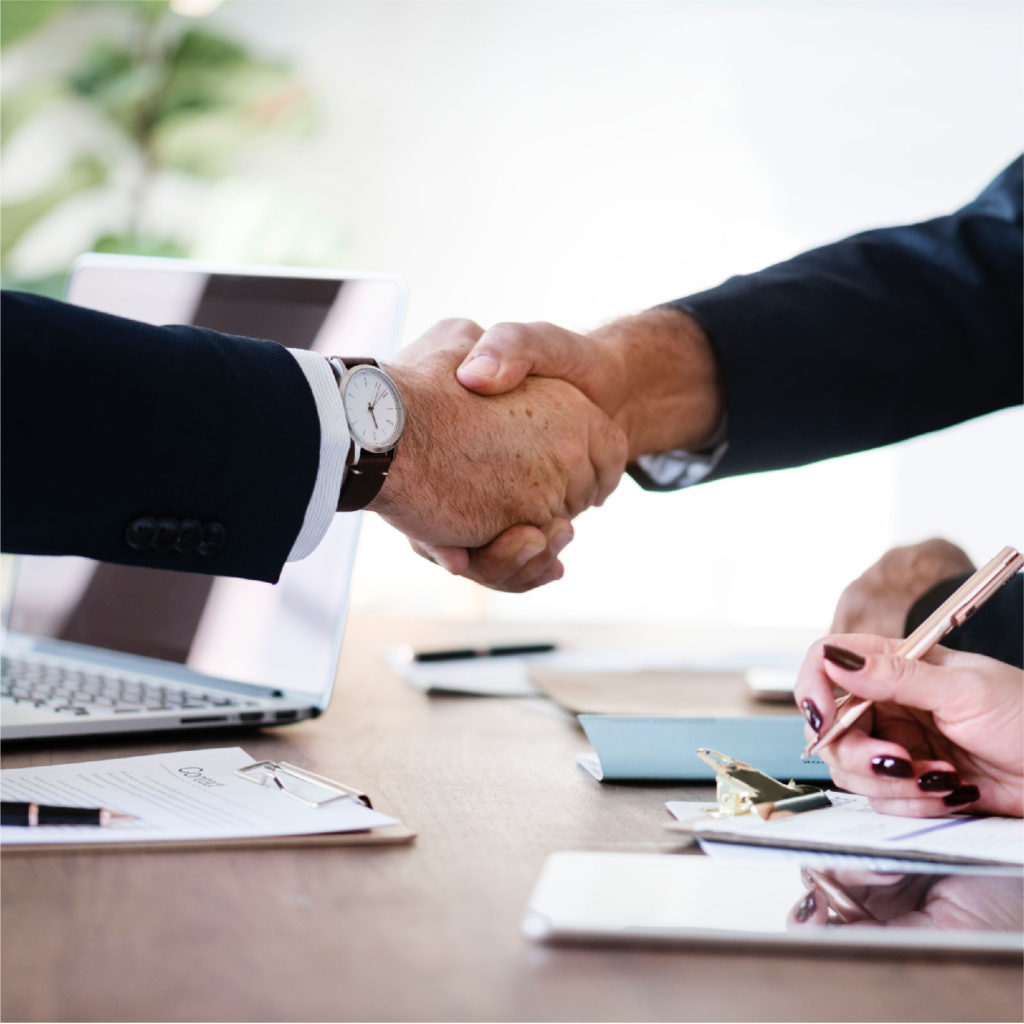 Trust, loyalty & honesty are vital
Maintaining strong links and promoting trust, loyalty and honesty are vital to building beneficial long-term connections. Through B2B relationship building and strong business relationship management, you can tailor offerings that are relevant towards the needs of clients.
How to build strong B2B connections
When building trust in business relationships, try to keep the following in mind:
Brush up on industry knowledge
A detailed knowledge of the industry can help get a better understanding of the client's company and their aims.
Keep an eye on business opportunities
List potential business opportunities and reach out personally to demonstrate how your products/services could benefit them.
Also, ask existing partners for business recommendations to widen your circle of contacts. Referrals can mean that for new leads there's less risk associated.
Networking and attending industry events helps make connections with other business owners and opens doors for referrals/introductions.
Also, using social media as a B2B relationship management tool helps to keep connected with clients and prospects, creating a community within your business contacts, as well as encouraging conversation and engagement.
Making products and services appeal to different markets can allow for expansion of the customer base.
Discuss what works well and what can be improved, so that you can continue providing an impeccable product or service. Continuous improvement helps maintain strong B2B relationships.
Perfecting business relationship management techniques and adapting feedback can open doors to new recommendations and referrals.
Ultimately, B2B communication is a two-way conversation
Those that listen and really value customers' concerns, opinions and advice will build loyal and longstanding customer relationships.
For sustainable business growth, it is essential to understand the WHY behind customer behaviour, and what products and services you might provide in future to help meet their business challenges.
The goal in all of this is to have more dynamic and forward-thinking conversations with customers.
We note Matizmo's report on the 5 things that influence a B2B buyer and draw your attention to the top two:
People buy from people
B2B buyers are risk averse
Dedicated sales people solve both of the above during a call or meeting. The B2B customer is buying from a person, not a website.
B2B buying decisions are not purely fact & logic driven
The amount of emotion involved depends on "the size of the deal and the amount of disruption the solution will cause." In all cases an element of emotion is involved. Conducting sales calls and meeting face to face is the best way to channel and appeal to that emotional element.
Managing customer relationships is a key function for any business
Without a solid framework for effective customer relationship management, service delivery lacks consistency and valuable relationships can suffer. Developing a customer relationship management strategy must be a top priority.
For help on best practice for B2B relationship management request a copy of our latest whitepaper: B2B still needs one-to-one relationship management 
To discuss a relationship management project call 0844 880 4584 or email info@brittain.co.uk